What do you get from J and J Fresh Home Deliveries?
Unlike many other claimed fish providers, our fish IS FRESH, not frozen. Its collected on the same day as we deliver to your door, savouring that from the sea taste. We DO NOT try and sell you a whole box of fish, only the specific amount and type of fish you will enjoy at its freshest!
Some of the many different types of fish we specialize in are:
White Fish: Cod, Haddock, Plaice, Lemon Sole, Hake, Halibut, Pollock, Sea Bass, Pouting and Coley.
Smoked Fish: Naturally smoked haddock, Yellow Smoked Haddock, Naturally Smoked Mackerel, Manx Kippers, Smoked Salmon and Honey Roast Hot Smoked Salmon.
Shell Fish: Peeled Prawns, Shell on Prawns, Mussels, Dressed Crab, Crab Claws and Crab Sticks.
Fresh Salmon: Whole, Filleted and Boneless
Specialty Fish: Sword Fish, Tuna, Lobster, Dover Sole, Monk Fish and Skate Wings.
Eggs: We also sell large/Extra large free range eggs £1.45 per box
We regularly take requests so if you see anything you desire that is not listed here, feel free to ask us.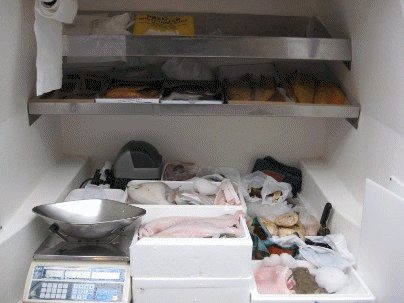 You choose your own cut of fish